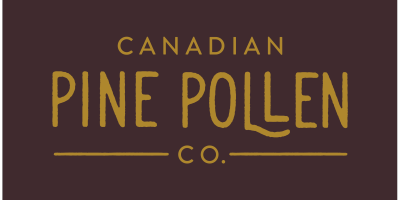 Canadian Pine Pollen
PINE POLLEN POWDER WILDCRAFTED IN CANADIAN MOUNTAINS
Canadian Pine Pollen powder contains over two hundred nutrients; plant hormones, fatty acids, 20+ amino acids, 14 vitamins, 24 minerals, 18 active enzymes, antioxidents, phytoandrogens, and more!
Pine pollen is the funcional superfood of the forest. We wild harvest this powerful superfood and bring it to you as it's found in nature; Our pine pollen is tree to jar - just as nature intended. We do not break the cell wall, beacuse it dramatically enhances oxidation (how quickly the pine pollen loses nutritive value).
The first documented use of pine pollen dates back to 657 C.E., recorded in the Xin Xiu Ben Cao (Tang Materia Medica), widely regarded as the first official Materia Medica of China. In Traditional Chinese texts, pine pollen is considers a tonic for liver, spleen, kidney, heart, and lungs - explaining the far-reaching, broad-spectrum benefits of this funcitonal food.
It was used to support Qi (energy and vitality), nourish Yin ( nutrients and hormones) and resolve dampness ( slowness and stagnations associated with aging and inflamation)
At Canadian Pine Pollen Co., we handpick our pollen from the most pristine forests of western Canada. Additionally, our protocols for sustainable harvesting are stringent, and the gold standard in wild forest management. Try our pine pollen and feel the difference!
Sale

Canadian Pine Pollen Co. is proud our Pine Pollen is Wild-harvested exclusively in Canada. Superfood Ingredients: 100% Canadian, wildcrafted, raw,...

View full details