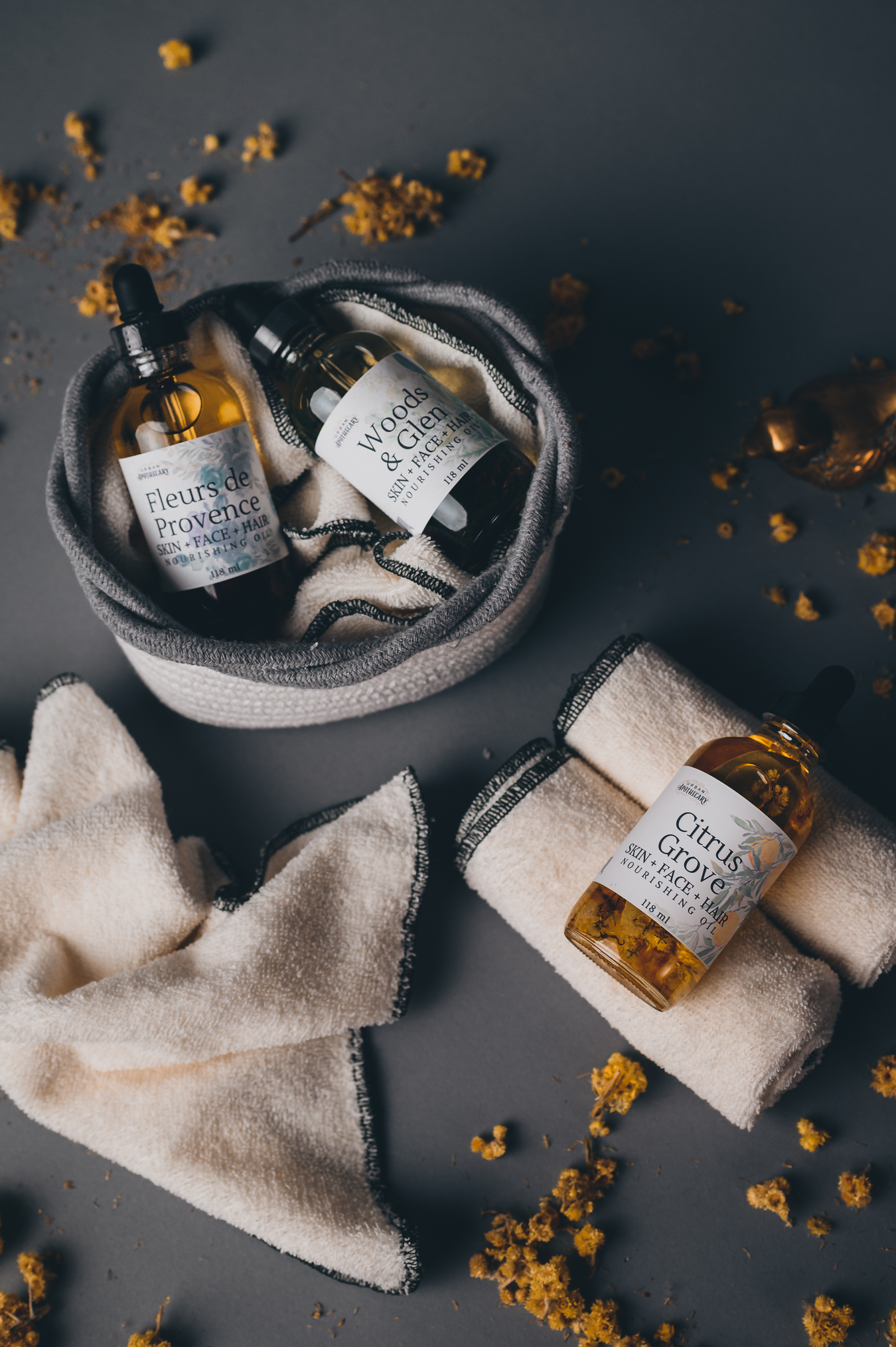 Nourishing Oils
These nourishing oils were created to use from head to toe, keeping your skin beautiful and healthy everyday. No coconut oil in these serums!
Instead we use jojoba oil as the main carrier oil because it is the only oil that closely resembles your skins own natural oils. All of the carrier and essential oils in these serums are either organic or wildcrafted and of the highest quality. Use this nourishing oil as a moisturizer for your skin instead of lotions and butters which can be full of water and alcohol. It's great as a makeup remover for your face and will be less harsh and irritating than other makeup removers and soaps.
It will quickly become the favourite part of your morning and night facial care routine. When using on your face, don't forget to carry it down to your neck and chest to keep your skin looking young and repair damage from the sun. Add a few drops into your hand and massage into the scalp and through your hair to prevent against dry scalp and hair.