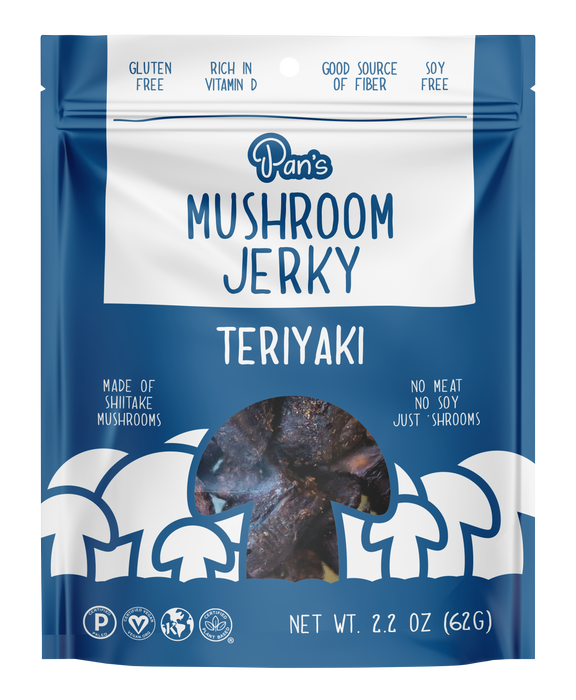 Pan's - Mushroom Jerky Teriyaki - 2.2 oz. (62 g)
Pan's Teriyaki Mushroom Jerky has a tangy, delicious ginger and citrus flavor without soy or gluten. Made with shiitake mushrooms, Pan's Teriyaki Mushroom Jerky is plant-based, vegan, a good source of fiber and vitamin D, Paleo, Kosher, soy-free, gluten-free.
Made with Shiitake Mushrooms. No meat, no soy, just 'shrooms!
Gluten & Soy Free
Rich in Vitamin D
High in Fiber
Cholesterol Free
Paleo Friendly
Vegan & Vegetarian
Made in United States of America.