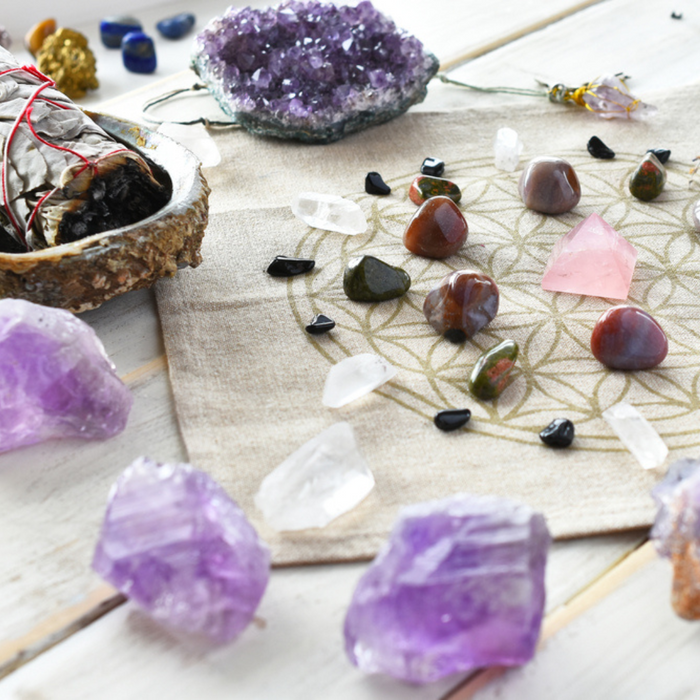 Crystal Grid Workshop - November 2nd, 2023
Crystal Grid Workshop
w/ Holly Light
November 2nd, 2023
7:00 - 8:30pm
Crystal grids are an amazing way to focus, direct and amplify your intention using the power of crystals and sacred geometry. 
In this workshop we will briefly discuss sacred geometry and how we can work with this architecture to create a layout of crystals that will communicate your objective clearly and efficiently. We will explore various examples of layouts for themes such as creating self-love, prosperity and abundance, or healthy and vitality. Lastly, there will be a live demonstration of how to create, activate and maintain a crystal grid. 
With each ticket you will receive the following: 
- A cup of our Herbal Tea.
- 15% off of any in-store purchases!
*All ticket sales are non-refundable. However, if you can't make it, you can absolutely use your ticket towards a future class when providing us with 24 hours notice that you will not be able to attend.*