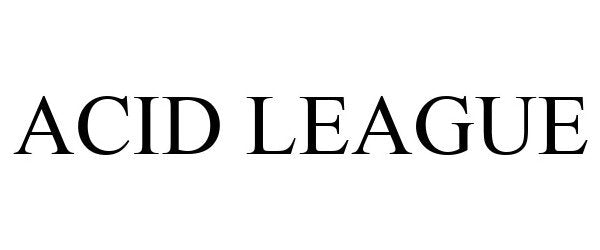 Acid League
Welcome to Acid League
We see flavor all around us. We're interested in art, design, science, and culinary creativity in equal measure. We make food, and we make a magazine. We experiment on our own, and we work with a league of like-minded collaborators—scientists, chefs, bartenders, brewers, winemakers, artists, and writers across the globe. We can't be categorized because we're always evolving. Acid League is living culture.
Our goal is to inspire discovery through acidity—bringing a healthy dose of fresh flavor to everything you cook, eat, and drink. 
We started by reimagining vinegar, creating living vinegars with both bold flavors and good gut health benefits. Vinegars that are raw, unfiltered, and always fermented with premium fruits, vegetables, herbs and spices.
Sale

An energizing drinking vinegar that marries the depth of dark roasted cold brew coffee and sweetness of pure maple syrup with the functional benef...

View full details

Sale

A revitalizing dose of bright tropical flavour and vitamin C from passion fruit and sea buckthorn berry juice balanced by the creamy and herbal no...

View full details

Sale

A new take on the classic apple cider vinegar and honey combination. This comforting drinking vinegar provides warmth from spices like Madagascar ...

View full details